For Real Estate Developers

For Others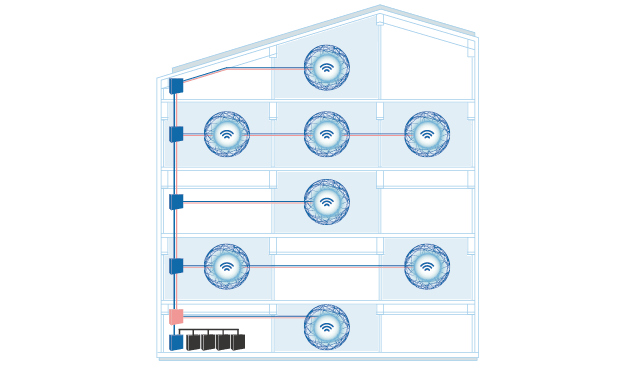 Cloud-managed Wi-Fi
Many companies face the same challenges when introducing a Wi-Fi network, such as unstable network signals, difficulty in selecting equipment from a large variety of products, and a lack of staff available to handle operations.

JTOWER Wi-Fi is tailored to the customer's needs, offering products appropriate to the work environment, design, configuration, installation, operations, and management all as an outsourced service.

Products that cannot traditionally be managed on the cloud can be managed centrally on the JTOWER cloud for a more flexible Wi-Fi network.


In addition to free Wi-Fi at commercial facilities, JTOWER provides Wi-Fi as building infrastructure, Wi-Fi packaged with various other solutions, and wireless relays for facilities without communications infrastructure to meet a diverse range of needs.